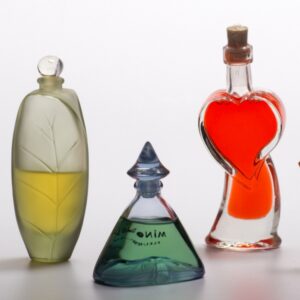 The UK cosmetics market was worth over £9 billion in retail value terms in 2016 and continues to grow steadily, and in Europe is one of the top five markets in terms of size, worth an estimated combined €77 billion.
The cosmetics market is also heavily reliant on innovation, a key component in driving the industry's continued growth. Cosmetics manufacturers are continually developing new technologies and products to respond to the ever-changing needs and lifestyles of consumers and environmental developments.
Such is the pace of innovation that it's estimated that around a quarter of all the products on the market at any point in time are either new or improved. When combined with the fact that it normally takes several years of innovative research and formulation before a new product is launched further underlines the investment levels involved and importance for long term success.
Another trend has been in the rapid growth in online sales of cosmetics. The e-commerce channel is ideally suited for repeat cosmetics purchases, where sampling and try-before-you-buy services are less important. The 24/7 availability and easy access of e-commerce sellers has further boosted this channel.
Packaging innovation and excellence has long been closely associated with the cosmetics sector. Given the high value of most cosmetic products, the importance of excellent product presentation and the growth of online sales and distribution channels, AirPack is constantly developing new lightweight and highly protective inflatable packaging for our cosmetics manufacturing and distribution clients. AirPack's challenge is always to ensure our own innovation skills and research and development capabilities in our factory keep pace with the needs of our cosmetics industry customers, which always keeps us on our toes!
We look forward to demonstrating a number of these new inflatable packaging products for the cosmetics market at the Packaging Innovation Show in Birmingham at the end of February.
Related Articles.
English Wine Week 2019
By Richard • May 22nd, 2019
With English Wine Week about to get underway for another year the English and Welsh wine industry has never been in better health and goes from strength to strength each year. In 2018 annual UK wine production reached 15.6 million bottles.
Read more...
Back to blog