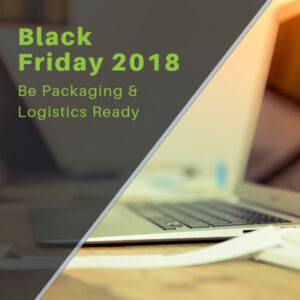 As we enjoy the last days of what has been a glorious summer it seems difficult to turn our attention to the run up to Christmas just yet (and apologies for mentioning it so early!)
However, Black Friday, which this year is on 23rd November (that's 6 weeks and counting…) is now one of the biggest shopping days of the year and is not as far away as we might like to think.
Black Friday has firmly established itself in the UK retail calendar and last year over 80% of retailers offered promotions and deals of some kind. The expectation this year is for the average shopper to spend around £200 during this 24 hour shopping frenzy, with overall combined sales from the weekly period around Black Friday and Cyber Monday estimated to be well over £5 billion.
If your business is expecting a sales surge, you need to start planning now how to handle the sharp increase in orders to ensure your business can maximise on the opportunity and deliver a great customer experience along with the physical goods.
As well as planning your promotion and product stocks, you'll need to make sure your packaging and dispatch area is well prepared and that you have all the right packaging materials you need to ensure everything goes as smoothly as possible. Speedy and effective dispatch, and avoiding costly breakages and returns are clearly essential.
As packaging experts we manufacture and distribute protective inflatable packaging across Europe to protect everything from computers and electronics, glass bottles and mirrors, to valuable fine art.
Contact our sales team today on +44 (0)1256 300480 for advice and support on effective packaging for fragile or high value items.
Related Articles.
Chocolate & Packaging. A Great Combination!
By APSAdmin • April 11th, 2019
With Easter just around the corner and the sight of supermarket aisles stacked with shelf after shelf of chocolate eggs, our minds are taken to two of our favourite things – chocolate and packaging! It's especially close to our hearts as packaging fragile and precious items is what AirPack is all about, after all. In […]
Read more...
Back to blog